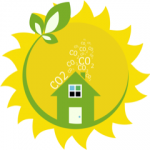 SOTACARBO EDUCATION & OUTREACH
Local community engagement and environmental education for schools. The "Sotacarbo for Schools" program is designed to open researchers' rooms to local schools' students to facilitate their appreciation of the role of research and technology development. Being aware of the threats posed to the environment is the first step to think and act more sustainably.
Sotacarbo's education and outreach program main goal is to explain the many issues related to energy and environment difficult relationship. The offer includes the Sotacarbo Summer School for university students (started in 2013) and the Zoe project (Sardinian primary and secondary schools but also high schools are all involved in a programme that started in 2014).